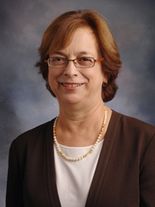 Ph.D., Regents' Professor
Georgia State University, Atlanta, GA, USA
Using Technology to Observe Children's Engagement during Social Interactions
Abstract: Observations of children's engagement with people, objects, and symbols during social interactions offer an excellent source of information and insight about development. But it is challenging to extract reliable data that documents the structure of these interactions, their change over time, and their contribution to essential outcomes such as language and socia understanding. In my presentation, I will consider how systematic observatioal protocols and behavioral research technologies can bridge the divide between rich interactions and analyzable data. Examples will be drawn from ongoing studies of the development of joint engagement in typically developing toddlers and young children with developmental disorders. Included will be demonstrations of how multiple views, including those obtained from wearable cameras, can be coded and rated to characterize developmental trajectories.
Related Publications:
Adamson, L.B., Bakeman, R., Deckner, D.F. & Nelson, P.B. (2013): From interactions to conversations: The development of joint engagement during early childhood. Child Development. DOI: 10.1111/cdev.12189
Visootsak, J., Hess, B., Bakeman, R. & Adamson, L.B. (2013): Effect of congenital heart defects on language development of toddlers with Down syndrome. Journal of Intellectual Disability Research, 57, 887-892.
Adamson, L.B., Bakeman, R., Deckner, D.F. & Nelson, P.B. (2012): Rating parent - child interactions: joint engagement, communicatio dynamics and shared topics in autism, Down syndrome, and typical development. Journal of Autism an Developmental Disorders, 42, 2622-2635.
Nelson, P.B., Adamson, L.B. & Bakeman, R. (2012): The developmental progression of understanding of mind during a hiding game. Social Development, 21, 313-330.
Adamson, L.B., Romski, M.A., Bakeman, R. & Sevcik, R.A. (2010): Augmented language intervention and the emergence of symbol-infused joint engagement. Journal of Speech, Language, and Hearing Research, 53, 1769-1773.
Adamson, L.B., Deckner, D.F. & Bakeman, R. (2010): Early interests and joint engagement in typical development, autism, and Down syndrome. Journal of Autism and Developmental Disorders, 40, 665-676.
Adamson, L.B., Bakeman, R., Deckner, D.F. & Romski, M.A. (2009): Joint engagement and the emergence of language in children with autism and Down syndrome. Journal of Autism und Developmental Disorders, 39, 84-96.
Nelson, P.B., Adamson, L.B. & Bakeman, R. (2008): Toddlers' joint engagement experience facilities preschoolers' acquisition of theory of mind. Developmental Science, 11, 840-845.
Short Biography: My research examines children's communication development from early moments of mutual alertness to complex symbol-infused conversations. I have been particularly interested in the developmental transformation of the structuring of shared attention and topics during social interactions. Through the study of both typical and atypical developmental paths, I hope to contribute to theoretical understandings of early social and cognitive development and to inform applied efforts to facilitate language learning and the acquisition of social understanding.
I received my undergraduate degree in psychology, biology, and sociology from Swarthmore College and my doctorate in developmental psychology from University of California, Berkley. For the past many years, I have been on the faculty of Georgia State University where I am deeply committed to efforts that foster interdisciplinary and international educational and research collaborations. This committment has influenced not only my administrative activities, which have included three terms as Dean of the College of Arts and Sciences, but also my work as a Regents' professor of psychology, a founding member of the Center for Research in Atypical Development and Learning (CRADL), an associate of the Neuroscience Institute, and a faculty participant in the university's Research on the Challenges to Acquiring Language and Literacy area of focus.
Currently, my primary project is a NIH-funded longitudinal investigation of the development of joint attention after infancy. With Roger Bakeman and Diana Robins, I have been using systematic observational methods to document how caregivers support the emergence of joint attention and language skills in typically developing toddlers and in very young children with autism spectrum disorder and with other developmental disorders. In addition, I am collaborating with Seyda Özcaliskan on a NSF-funded study of how children with autism spectrum disorder develop gestures and speech and with Mary Ann Romski and Rose Sevcik on a project that documents the effects of augmented language interventions on the course of early communication development in young children who are at high risk for delayed language acquisition. I am also collaborating on a variety of projects using behavioral coding and analysis including studies of poverty and engaged communication, the physiological aspects of early engagement in autism spectrum disorder, and the effects of early joint attention interventions on language outcomes.